Welcome to Oceans Grille
Good Old Fashioned Home Cooking!
Locally Sourced & Crafted with Love
Located in beautiful Fort Lauderdale on A1A, Oceans Grille serves up Fort Lauderdale's finest foods 365 days a year.
At Oceans Grille, every dish is created using only the freshest, finest ingredients. We serve only the choicest meats and seafood, vegetables that are fresh daily. Our fun and tasty menu makes Oceans Grille your home away from home.
Come Taste the Difference at Oceans Grille
We Use Only the Finest Ingredients
Every Dish is Made to Order
.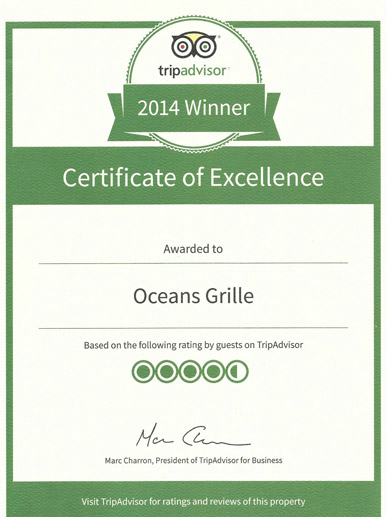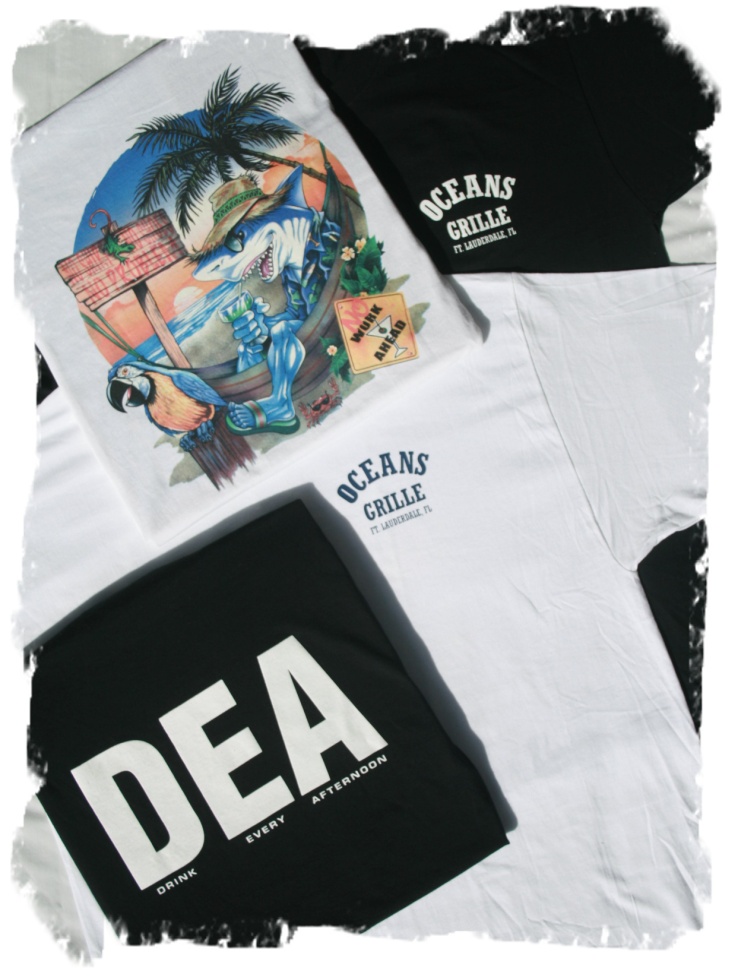 WE ARE OPEN EVERYDAY - 365 days a year
We also have homemade items for sale such as...
Joe's Homemade Basil Garlic Sauce $10.00/each
John's Fire Roased Homemade Salsa $10.00/each
And let's not forget our awesome oceans grille t-shirts
Available in different sizes and colors $15.00/each
Please note the following about oceans grille
 
WiFi is available
Any of our food items on our menu may be ordered "To Go"
If separate checks are required, please notify your server prior to ordering
Check out our "Daily Specials"
Full Liquor Bar available
We accept MasterCard, Visa, American Express& Discover credit cards
 
For any event, consider our beautiful patio, where our staff will work with you to create the perfect menu.
Please call today for more information.
MOST IMPORTANTLY: IF YOU ENJOYED YOUR MEAL, PLEASE TELL YOUR FRIENDS, IF YOU DID NOT, PLEASE TELL US.YOUR COMMENTS AND SUGGESTIONS ARE MOST WELCOME, AND VERY MUCH APPRECIATED.
WE THANK YOU FOR DINING WITH US!
Please complete the fields below and we will respond as soon as possible.